Trinity Medical WNY is pleased to announce that Jodi Ball, MD, has joined our Delaware District OB/GYN practice location at 897 Delaware Avenue in Buffalo, NY.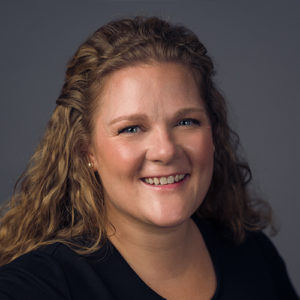 Board certified in Obstetrics and Gynecology, Dr. Ball comes to Trinity from Empire OB/GYN in Kenmore, NY, where she has been in active practice since 2014. Named to Buffalo Spree's Top Doctors in WNY List in 2020 and 2021, she was recognized with the WNY Perinatal Bereavement Society Physician of the Year Award in 2017.
Dr. Ball specializes in obstetrics including prenatal and postpartum care, high risk pregnancy, and comprehensive gynecological care including treatment for a full range of conditions such as infertility, breast care, and endometriosis. A member of the Sisters of Charity Hospital medical staff, she is specially trained in minimally invasive GYN surgery including advanced laparoscopy and robotic surgery.
Dr. Jodi Ball: Education & Background
She completed her residency at Sisters of Charity Hospital through the University at Buffalo (UB) Jacobs School of Medicine and Biomedical Sciences where she received UB's Best Teaching Resident Award in 2011. She holds a Doctor of Medicine degree with high honors from Ross University School of Medicine, a graduate certificate in pre-medical studies from Duquesne University in Pittsburgh, PA, and a bachelor's degree in Psychology and English from Colgate University in Hamilton, NY. She is a Fellow of the American College of Obstetrics and Gynecology and is certified in Advanced Cardiac Life Support and Neonatal Resuscitation.
Patient Care Philosophy
"I want women to leave my office feeling heard and never rushed—it's important that my patients can be active participants in their care plan with shared decision making," said Dr. Ball in describing her care philosophy. "I am dedicated to providing my patients with individualized attention and the best care available, all in a comfortable and compassionate environment."
—
Dr. Ball is accepting new patients. Appointments can be made by calling Trinity Medical OB/GYN's, Delaware District office, at 716-846-1190.