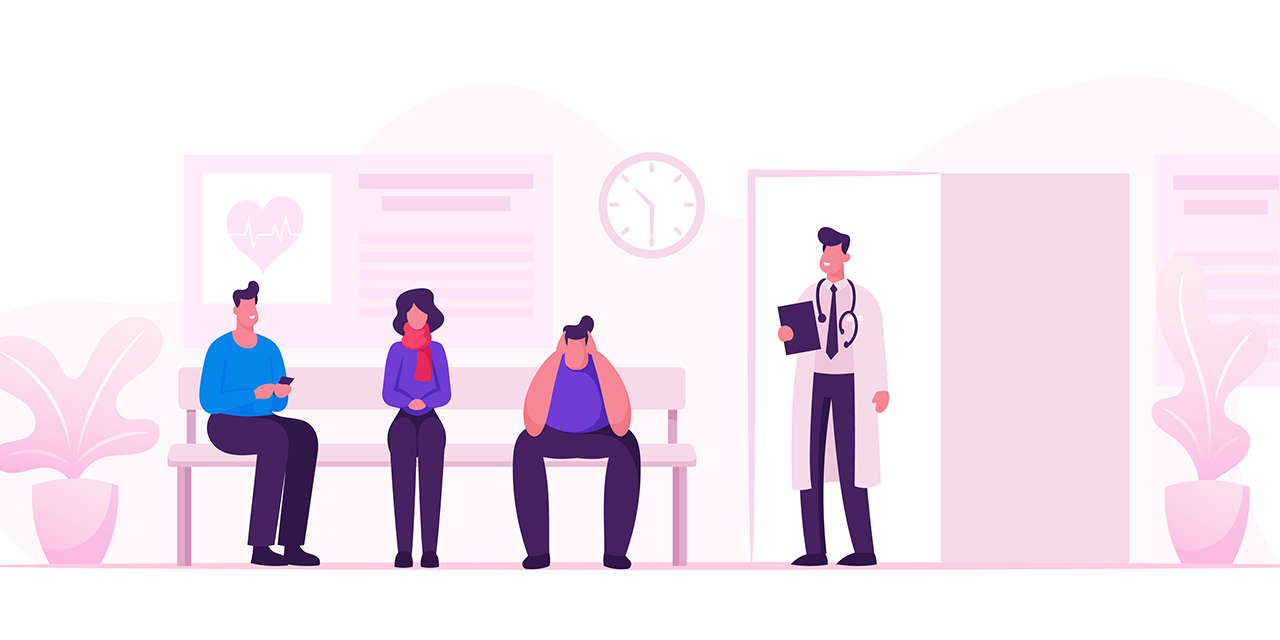 Wondering what that first meeting with a bariatric surgeon would be like?
Your journey as a Trinity Bariatric Surgery patient begins when you have an initial consultation with a bariatric surgeon. Based on this meeting, and the information gathered via our patient portal, our doctors can better understand your unique struggle with weight and the impact it has on your body.
Q: How is a new patient matched with a bariatric surgeon?
After the patient registers via the online portal, the Trinity Bariatric Surgery office staff will reach out to them. When our team speaks with a new patient, we ask if they would like to be scheduled with a particular surgeon, or if they prefer the next available appointment.
Some patients are referred by other providers to a specific surgeon. Either way, most patients have their initial consult with the surgeon that will be performing their procedure. An exception may occur if the surgeon from the initial consult does not routinely perform the procedure which is determined to best address a patient's needs.
Q: What should I be prepared to talk about during my initial consultation?
Come prepared to be open about your personal journey, struggles with weight loss, and what ultimately led you to seek out bariatric surgery as a solution. The surgeon may ask about what you've done in the past to lose weight, diets you might have tried, or even specific goals you may have.
This conversation could possibly be triggering for some individuals, but know that this information can help your doctor hone in on which procedure will be the best fit for you.
Your bariatric surgeon will review the procedure options with you and usually make a recommendation based on your weight loss journey, challenges, and goals.
Q: Are patients ever not cleared for surgery?
A necessary part of the initial consultation is to make sure the patient is an appropriate candidate for bariatric surgery. Indeed, there are some cases where patients go through the seminar, meet with a surgeon, only to find our they may not be an ideal candidate for a weight loss procedure.
However, the Sisters Metabolic Center for Wellness is currently developing a pathway specifically geared toward patients who may not qualify for bariatric surgery, but could still benefit from medically-supervised weight loss. This program will orient existing services of the Metabolic Center, such as exercise classes, support groups, and dietitian services, toward patients looking to lose weight.
Q: What if I feel nervous about meeting with the doctor?
Meeting with a doctor can be anxiety-inducing for a lot of patients. For some, a past experience with a physician's attitude or care may have left them feeling like a failure. Others may be approaching this as their first-ever surgery, and feel overwhelmed. Your emotions are valid and we are empathetic to your personal experiences. You are not alone.
Years of experience in the field of bariatrics have allowed our physicians to become well-acquainted with the fact that many patients come into our offices apprehensive about committing to a surgical procedure. Sharing your personal journey gives your surgeon the insight they need to work with you, in order to find the best possible approach to your weight loss.
The first meeting is the foundation for a lifelong relationship with your surgeon. Trinity Bariatric Surgery and the Sisters Metabolic Center for Wellness are committed to providing you with the encouragement and support you need throughout your entire weight loss journey.
Looking to set up your own initial consult? Call (716) 893-0333.