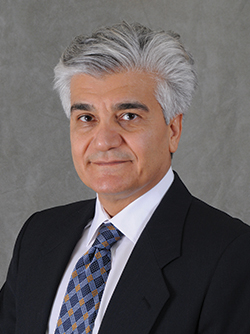 Trinity Medical Cardiology is pleased to welcome Abdollah Sedighi, MD, FACC, RPVI, to its practice. Dr. Sedighi will see patients at the group's locations at 1616 Kensington Avenue in Buffalo, 852 Wehrle Drive in Williamsville, and 7300 Porter Road in Niagara Falls. His practice will be focused on the treatment and prevention of cardiovascular diseases, including hypertension, high cholesterol, heart failure, coronary diseases, heart valve diseases, and abnormal cardiac rhythm.
Board certified in Internal Medicine and Cardiovascular Medicine, Dr. Sedighi also holds certifications in aviation cardiology, echocardiography, nuclear cardiology, vascular interpretation, and coronary angiography. He received his medical degree from the Medical Academy at Gdansk, Poland, and completed his residency in Internal Medicine and fellowship in Cardiovascular Diseases at Mount Sinai Medical School. Dr Sedighi has been Assistant Professor of Clinical Medicine at Columbia University
Dr. Sedighi is currently accepting new patients. To schedule an appointment, call (716) 834-3278 [Buffalo office], (716) 634-3243 [Williamsville office], and (716) 298-5862 [Niagara Falls office]. For more information on Catholic Health's network of physicians, visit trinitymedicalwny.org.