One of the most common questions asked by joint replacement patients is: "What can I expect after surgery?"
The truth is, a bit of postoperative pain is a normal part of the recovery process. It's important to remind yourself that each person is different – individuals respond to surgery differently, and their bodies, in turn, heal on their own time.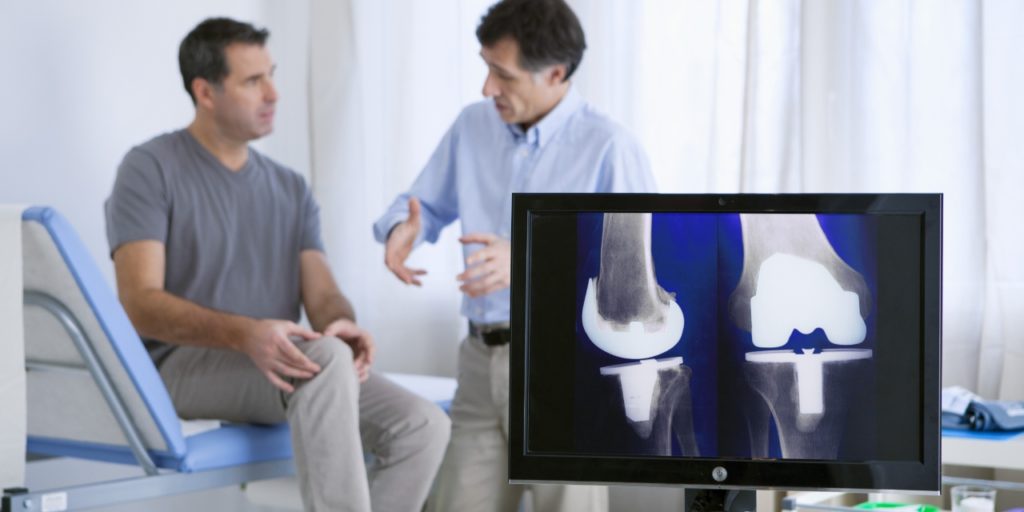 "Most patients actually say that the majority of their pain is immediately improved following surgery. A lot of people are brought in complaining of pain, and after surgery they say that pain is gone, but now they have a different kind of pain – from the surgery. That surgical or incisional pain improves every week, and normally by about 4-6 weeks out patients are doing very well with minimal pain." 

John C. Karpie, MD – Orthopaedic Surgeon – Trinity Medical Orthopaedics
How to Aid Your Own Recovery
Being an active participant in your own recovery can lead to success. Here are 5 common mistakes patients make:
1) Not taking your meds as prescribed.
Deviating from your recommended dosage isn't smart. After all, it was set in place for a reason.
You should finish the medications you were prescribed as instructed, unless otherwise directed by your doctor. Most of the time, doctors want their patients to keep up with their medication regimen, even as pain and symptoms subside.
2) Skipping PT appointments.
Regular sessions with a physical therapist (PT) are key to making a full recovery. PT exercises are intended to promote flexibility, minimize pain, and help your body adapt.
As with many things in life, hold yourself accountable. Show up for your appointments and keep up with any at-home exercises.
3) Returning to work too soon.
Pushing yourself to return to work before your body is ready can impact your recovery. This poses a problem whether you have a desk job or one that requires you to be physically active. Take ample time off of work prior to surgery, and keep in touch with your doctor post-op.
4) Fueling your body improperly.
However you're feeling, your body needs well-balanced meals and nutrients to power its recovery. Some patients may complain of a lack in appetite or constipation after surgery. Still, food is fuel.
Along with eating well, staying hydrated is important during recovery – and can help keep those unpleasant side effects at bay.
5) Driving before you're ready.
No one enjoys relying on rides from family, friends, or public transportation. But depending on which joint was replaced (including right or left) and how your recovery is progressing, your recommended driving time could be put off, even up to several weeks.
Get the orthopaedic care you deserve, right when you need it. Call (716) 204-1101.