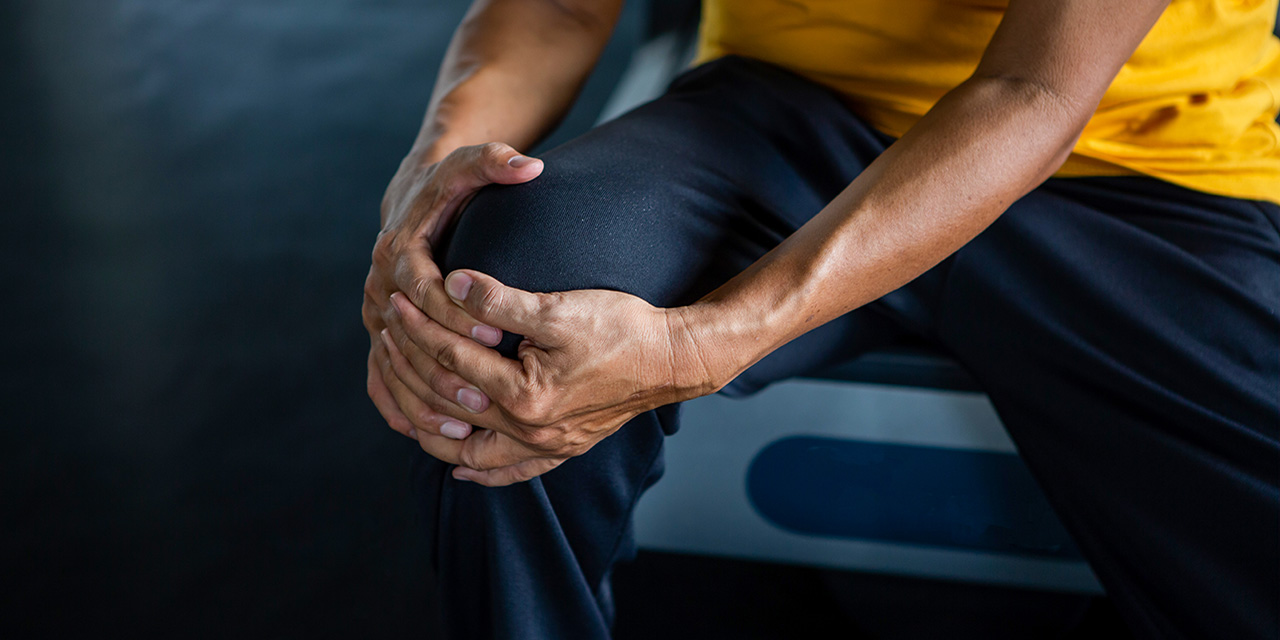 Osteoarthritis needs to be treated differently than other joint injuries. This is because it's a chronic condition that continues to build upon itself over time. It's not as simple as "I got injured doing this…"
"Osteoarthritis is the wear and tear of cartilage in your joint. All of our joints are covered with cartilage, which provides a smooth surface to cushion bending and movement. But as we age, sometimes that cartilage degrades. It may be missing pieces, also known as "potholes." That can all be very painful, and it may cause swelling, stiffness, contractures, and disabilities in the joint.

As an orthopedic surgeon, I'm blessed with the opportunity to be involved with patients' care at different stages of life. I may see people with early arthritis and treat them non-operatively, to maximize function and improve their quality of life.

But when the arthritis is so bad that non-operative measures are no longer helping, we can offer joint replacement. After that, we see drastic improvements in quality of life and everyday function."
What Are Non-surgical [and Surgical] Treatment Options for Osteoarthritis?
Orthopedic surgeons like Dr. Mack aim to educate patients that come into the doctor's office looking for "quick fixes" to arthritic pain. If you're suffering from osteoarthritis, it's not likely that pain medication is the answer. Since many pain medications have such addictive properties, they are more appropriate for short-term treatment, after a fracture or following surgery.
1. Physical therapy and rehab
PT is considered a conservative treatment option for osteoarthritis. It is most valuable for patients in the earlier stages of arthritis – it promotes muscle balance and joint health.
Patients scheduled for a joint replacement or another orthopedic surgery may find that PT is often part of "pre-habilitation."
2. Holistic treatment and home remedies
There is some research supporting holistic treatment options like tart cherry juice, ginger, and turmeric as anti-inflammatories. Holistic options like this tend not to be FDA-approved, meaning there's little to no science supporting their efficacy.
However, they are usually not considered risky, either. If you are using holistic treatments for joint pain, it's important to let your doctor know – whether it's an orthopaedic specialist or your primary care physician.
To learn more about home remedies for joint pain, click here.
3. Cortisone injections
Corticosteroids can be injected into arthritic joints [like the knee, hip, or shoulder] to provide pain relief. These are quite common and accepted as potent anti-inflammatories. Now, there are even different types of steroids available, depending on a patient's medical condition.
Immediate-release cortisone is the most common, but can cause complications for people with diabetes. Delayed-release steroids may be more appropriate in these cases because they cause less of a spike in blood sugar levels.
4. Gel or biologic injections
Different non-surgical pain management options may be offered depending on your orthopedic specialist. Gel injections involve injecting a thick lubricant into a painful joint to try and improve its function.
Biologic injections are more cutting-edge options. Consult with your orthopedic specialist to find out if you could be a candidate.
5. Consultation for surgery
Arthritis is a mechanical issue that affects how the joint is able to function. Once it progresses to a certain point, surgery may be the most effective treatment option.
In fact, many osteoarthritis patients have already tried many conservative pain management options before reaching out to an orthopedic specialist. A doctor like Dr. Mack can help recommend any additional non-surgical treatments to try.
The bottom line: Once your arthritis starts to affect routine activities, and preventing you from staying active and enjoying life, it's time to talk to an orthopedic specialist.
Schedule a Visit with Dr. Mack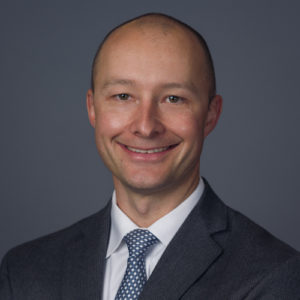 Dr. Andrew W. Mack is a board certified doctor who specializes in orthopedic surgery. He sees patients across WNY at Trinity Medical offices in Williamsville, Hamburg, and Lewiston. To schedule an appointment with Dr. Mack, call (716)204-1101.